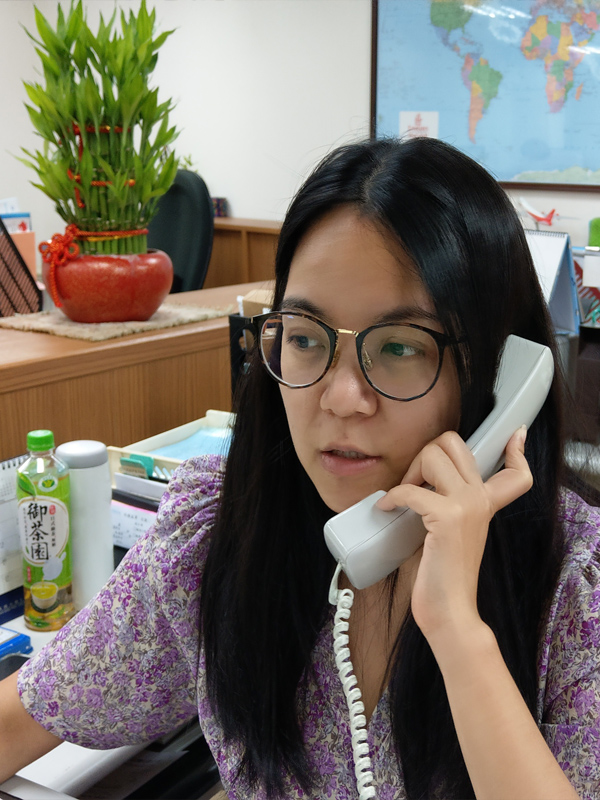 Here we are, the door to the world.
Overseas department plays the bridge to connet the world for our customer. We share our knowledge and absord information from other countries to meet every demand.
Profession is our strength. Communication is what we are good at. Always take one extra mile for the customer is our motto.
Not only we take care of your shipments as our treasures, we treat customers and overseas agents as our own friends.
Nothing is more important for us than receiving appreciation from a satisfied customer. Anything you need, we deliver.
---
Overseas Manager :Ms.Shawna Lo
Tel:+886-2-2542-2333  EXT215
Overseas department might look small but full of energy. We work closely with other department internally and also with our friends all over the world.
It is very exciting to be able to work with poeple from different countries, and we are proud to become an extension of our customers' company to execute their logistic plan.