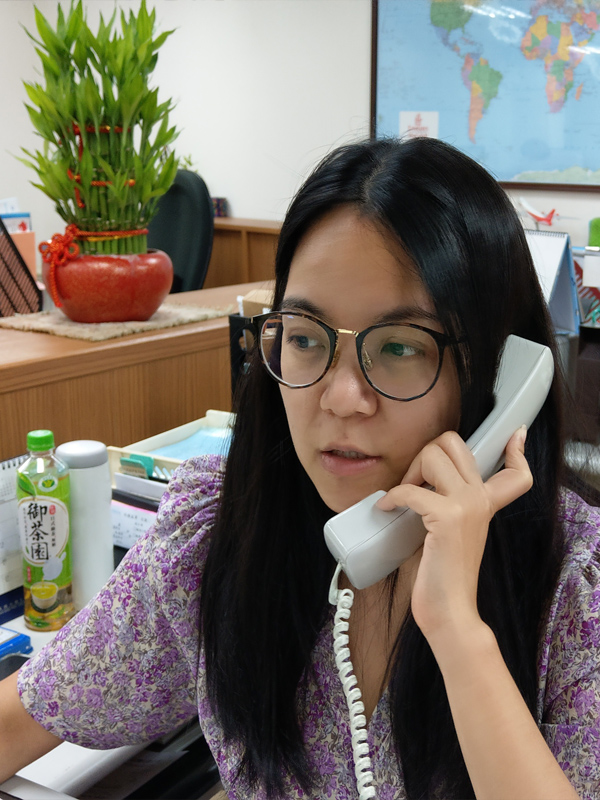 Hi there!
Shawna at JFS import department is ready to serve you.
With the passion for the international trading business, I've been working in this field almost a decade. I believe there are more extension of my career objective, and I surely will keep on moving in this journey – keep my head low, stay foolish and study hard!
Our import department handle both air and sea shipments from all over the world. With our perfesional passion and long period experience in the logistic field, We have confidence to provide you a strong team to offer a full range of import services to our partners and customers .
If you have any inquiry for the import clearance , terminal storage, warehouse dispatch, inland transportation or special equipment, bonded warehouse or time limited delivery, DDU, DAP, DDP.......whatever you need, Please don't forget to give me a note, We will do our best to meet your interest.
---
Import Dept : Ms.Shawna Lo
Tel:+886-2-2542-2333  EXT245
Import department is full of challenge, we think prior to shipment arrival and plan out smooth process to meet customer's request.
Everytime we successfully deliver the shipment to customer's door, the satisfying smiling face and appreciation from our customers are all we want to see.
Your shipment and your request, we care and we deliver.