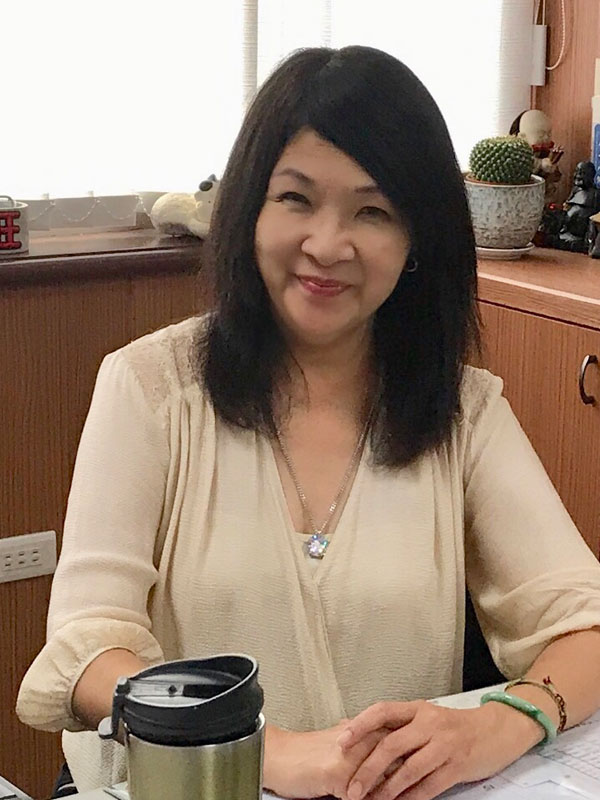 Meet our Accounting Manager
I have been working here over 35 years, and I enjoy the sense of achievement received from completing the mission and overcoming the challenge, which also persuade me to devote most of my career life at JFS.
Being an Accounting Manager, I am responsible for the accounting settlement, financial planning, financial control. My mission is to maximize the financial functions of our capital assets, strengthen the system of affairs, in order to stabilize the company financial achievements.
JFS has been gradually growing up since the foundation, As a traditional style company, We always keep good credit to our oversea partners. To make a good cashflow with smooth payment interflowing it is my most important job.
On the contrast, it's quite disturbing for me to continuously remind or push our partners for the overdued payments. A good partnership is established based on a mutual respect, I would rather do something more productive instead of writing "payment reminder" mail over and over agin, therefore we can both implement our communication in an efficient way.
---
Accounting Manager :Ms.Sandy Chang
Tel:+886-2-2542-2333  EXT212
To our global agents/ partners~ Concerning Accounting Settlement
Both parties shall present to the other party an accounting statement before the 10th of the following month to reflect the total transaction of import and export consignment for the current month.
The off-setting is allowed between the amount of debit and the amount of credit. The amount between the two parties shall be reconciled by the monthly statement of account . The balance after the off-set shall be confirmed by Fax or E-mail.
It always adopts the U.S. Dollars as currency unit for a monthly settlement unless special agreement under both companies commit.
Once the amount of payment is confirmed by two parties, the settlement of agreed amount must be made no later than the  15th of the following month by U.S. Dollar via T/T payment.
BANK INFORMATION

Bank Name : HUA NAN COMMERCIAL BANK.LTD. CHENG TUNG BRANCH
Bank Address : 146, SUNG CHIANG ROAD, TAIPEI, TAIWAN.
Bank Account : 108510010460
Swift Code : HNBKTWTP108